Cost Effective Bathroom Renovations
Before you rip up that worn out shower base or lift off those '70s tiles, take a minute.
There are some key ingredients to consider before you take to your bathroom with a sledgehammer.
To reduce the shock and keep your budget in check, implement some of these cost-effective tips.
Cost of trades
Plumbing and electrical works can significantly drive up the price of your bathroom renovation, and costs can depend on the type of construction of your home.
We highly recommend keeping things in the same spot if it's solid brick, the plumbing is the most expensive part of the renovation, particularly if you have to cut into a concrete slab.
Fortunately, if your house is on stumps, the plumbing and electrical can be altered with a smaller impact on your budget.
Sourcing fixtures and fittings
While high-quality fixtures and fittings may dent your budget, you can often find a similar look for half the price by shopping around.
Purchasing online is too risky as bathroom products are generally robust and luxurious to touch. Following the simple rule of physically viewing products will help eliminate purchasing cheap-looking fixtures.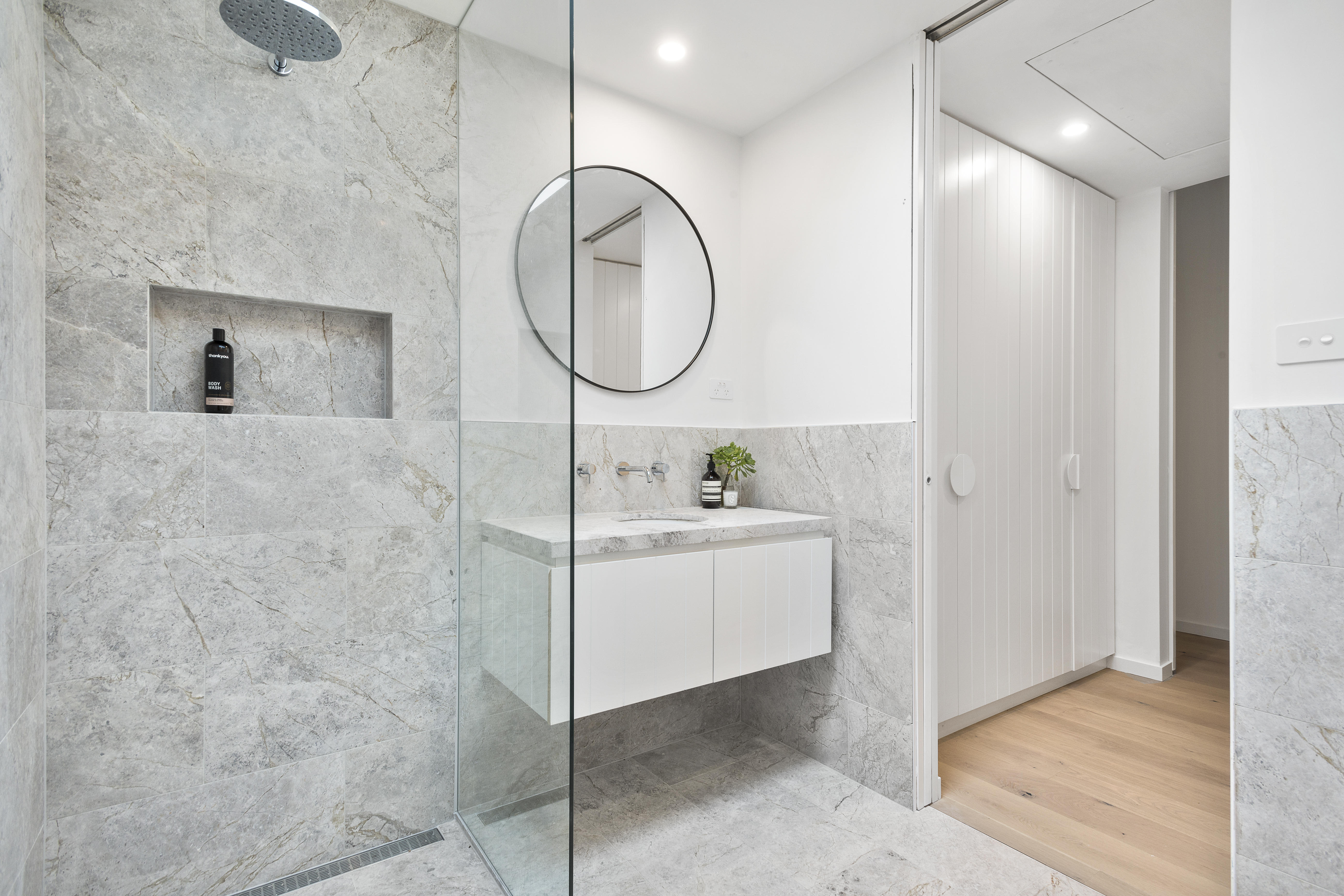 Another trap you can fall into when sourcing your own fixtures and fittings is suitability. It is so easy to purchase fittings and fixtures that don't work with existing plumbing and cabinetry, which can end up resulting in costly or poor purchases.
To avoid this, shop around, touch and feel the products, and make sure you consult your plumber or builder before purchasing. Collaborating with the builder, designer, and trades is the best way to ensure any minor issues are resolved before you begin construction.
Allow for unforeseen damages
If you're renovating a house on stumps, it's common to find rotten bearers, stumps, and joists, which can significantly increase the cost of your renovation. Unfortunately, unless you can access underneath the house, you won't know until you've begun the bathroom demolition.
Water damage to walls is easier to detect as it often penetrates through to other rooms. Peeling paint, mould, and bubbling plaster are all indicators that there is water damage.
So how do you budget for unforeseen costs?
Budget to the dollar
Don't guesstimate the cost of your bathroom renovation. You don't want to compromise on a big ticket item such as a free-standing bath because you didn't budget accurately.
Before undertaking a bathroom makeover, we ask our clients to have a realistic budget in mind. Thinking you can remodel a full bathroom without your budget locked down could spell disaster.
Provide exact numbers so you know what you're spending, keep receipts for every product purchased and retain that buffer for unforeseen damages.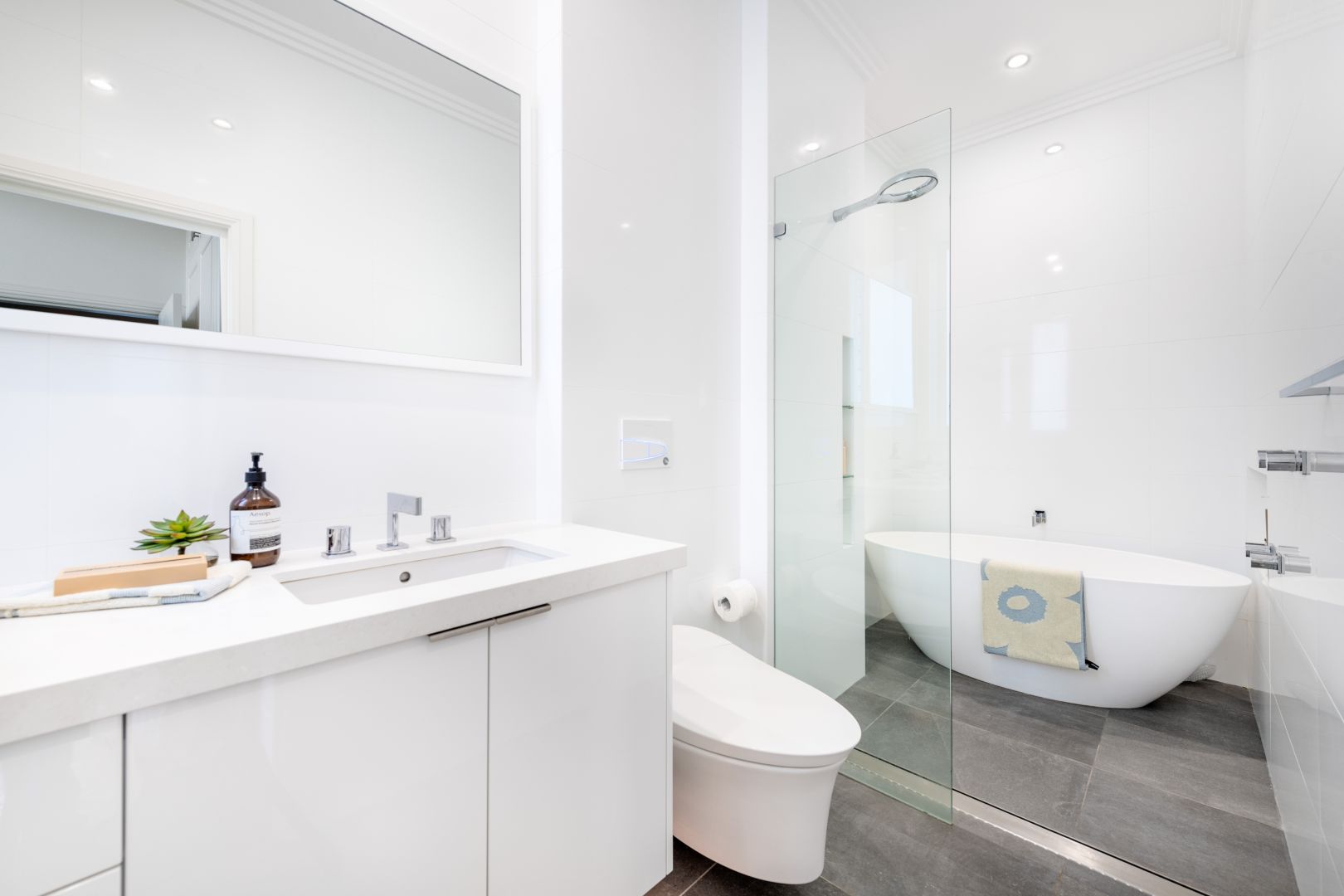 Avoid changes during construction
Late changes cause time delays and can potentially mean fixtures and fittings will need replacement, costing you money. Some builders charge a variation fee that can range from $500 to $1000 depending on your signed contract. Communication is the key to avoiding late changes.
Ask questions, be clear on what you want, and make sure you are happy with your selections before you sign on the dotted line.
Research value to avoid overcapitalisation


Ensure the value of your bathroom is in line with the value of your home. The price point ultimately comes down to your budget, but you might want to rethink extravagant product selections if they don't add value to your home.
It is equally important to select high-end products if a potential buyer will expect this standard in your home due to location and its value.
A bathroom renovation is a large job to undertake, so make sure you're prepared for the costs before diving in.