How to make your house shine in photos
Updated: Jun 24, 2019
Photography is a critical factor when marketing your home for sale. If you get it right, you can attract buyers from far and wide with your arresting images and promise of an enviable lifestyle. If you get it wrong, it can hurt the sale price.
Time is of the essence as photographers have an allotted amount of time for the shoot, so if your place is prepared and ready to go, the photographer can spend the time getting great photos. If the first 20 minutes is spent moving cars and tidying rooms, then generally less time will be spent shooting, which may result in fewer, and more basic shots.
While some agents choose to display up to 20 photos of a house online, others prefer to tease potential buyers to encourage them to inspect the home. Then again, some homes have lots to offer, and some very little.
1. Start by decluttering
You'll be moving anyway, so why not start packing now? Prior to photography and going to market is a great time to clear excess clutter
Overflowing bookcases, cluttered study areas and kids' rooms bursting with toys or sports gear don't photograph well. These spaces will always look more open and spacious with excess belongings removed.
Beck suggests nominating a spare bedroom or garage to store packed items. "Not every bedroom needs to be photographed, so sacrificing one for temporary storage is often a good option," he says.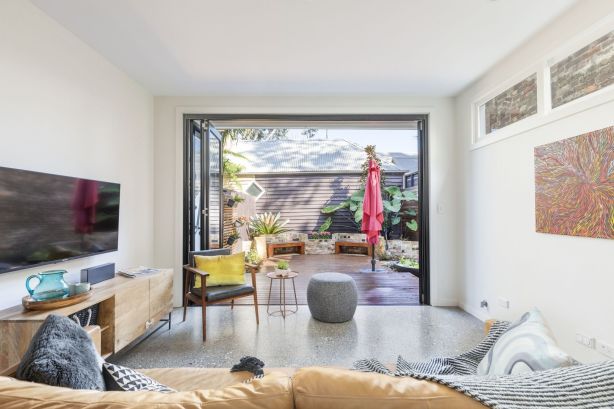 2. Clear out the bathroom
Bathrooms are a real selling point, and a little effort here can go a long way. A shower screen with a thick layer of water deposits and soap residue isn't going to be a good look. A clean bathroom is an inviting bathroom, and the name of the game is to make things appealing.
When it comes to styling a bathroom, less is more. Use matching or complimentary towels if you have them, and if not, remove them as well. An attractive indoor plant often brightens up a bathroom picture.
Real estate photographers aren't trying to deceive buyers with the size of a room by using wide angle lenses. These are not used to make rooms look larger, instead to show as much of the room as possible. If a photographer were to photograph a bathroom without a wide angle lens, buyers would only see a vanity.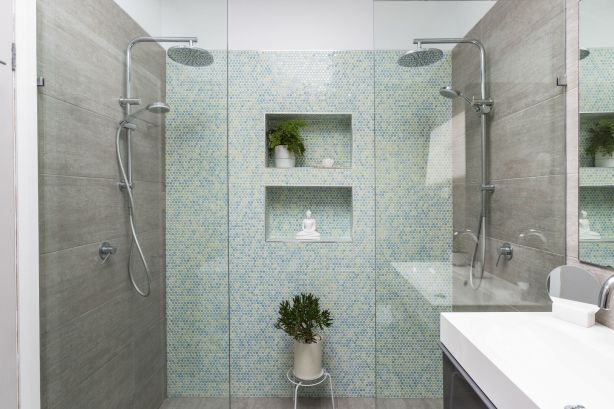 3. Tidy kitchen and living areas
The kitchen is another key area that draws in buyers, and should be clean and clutter-free. While the fridge is a great central place to attach unpaid bills, kid's sporting timetables and mementos, this never makes a kitchen look great in a photo.
Clear the top of the fridge. Hide the piles of letters, pens and medications and clear the corners of the kitchen bench and the window sill.
A few appliances on the kitchen bench is fine, but if the toaster or kettle are looking a bit tired, put them in a cupboard during the photo shoot.
Similarly, living areas need to be clutter free. If there is anywhere you can put the treadmill for the photo shoot, do it. They rarely make a room look good with the exception of a dedicated gym.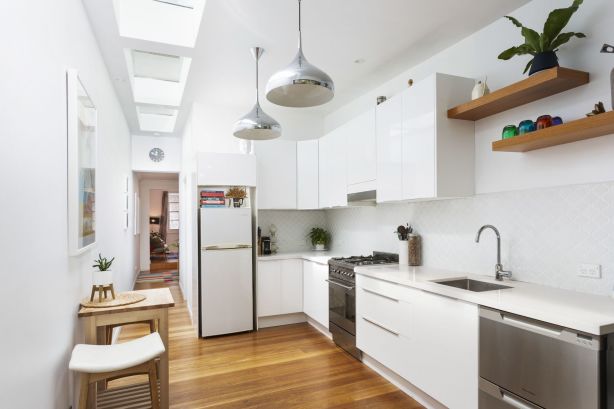 4. Check the lights
Make sure all ceiling lights are working, and keep light globes a consistent colour, either warm white, or cool white/daylight.
Warm white globes help a home appear more inviting, but if your preference is for cool white then go with that. Just don't mix them as mixed globes don't look good in photos.
Pay attention to consistent globe colours for your exterior lights as well, especially for a twilight shoot.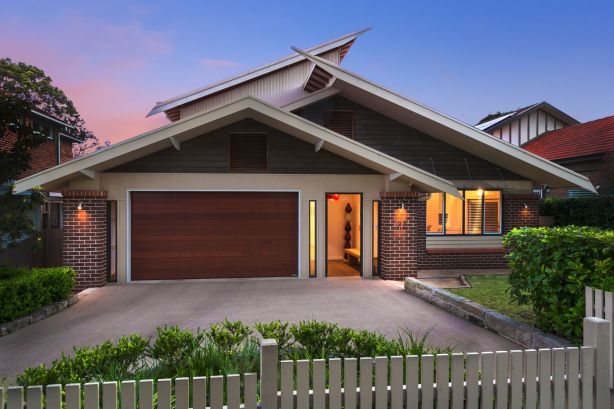 5. Prepare the exterior
Outdoor areas should be given as much attention as indoor areas, with surfaces clean and tidy. A nice plant or candles can look great on the outdoor table. While a bit of a cliche, a bottle of wine with a couple of glasses can help sell the idea of a great space to relax.
To show the garden in its best light, rake up the leaves, mow the grass a few days before the shoot, and ensure paved areas are cleared. If it's autumn, try to remove the bulk of leaves, but a few can add charm to a garden with trees turning their autumn shades.
Rid the entry area of shoes, shoe racks, bikes and toys, and move the wheelie bins out of sight, either behind side gates or in the garage as the photographer may take shots from various angles. Make sure cars and trailers are removed from driveways and carports. If you have a pool, make sure it's clean, and the cover is removed.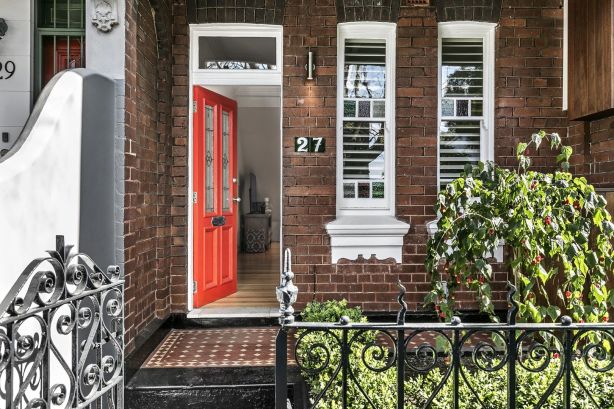 6. Consider staging
Professional stagers bring in furniture or utilise what the owner has, to present or stage a property. While it can be expensive, depending on the property, the area, the local market and similar properties for sale, it can be a great investment. The results are often superb, and as such will result in great photographs.