5 DIY projects to add value to your home!
If you are having a staycation this Easter why not put the time to good use and get some jobs done around the house?
Fact is, you don't have to splash the cash on big, expensive projects to give it a refresh and add real value to your home. There are plenty of jobs that can increase the value of your property, and the best thing is that you can do many of them yourself!
And if you are thinking that DIY is a byword for disaster, it doesn't have to be that way. Stick to jobs that you can handle and legally do. That means staying clear of anything that involves structural work, electrics, plumbing, gas or air con work - and calling in the pros for tasks where a licence is required.
Ready to get inspired? Our list of easy DIY projects are all jobs you can easily tackle yourself, don't take too long and are not going to break the bank.
1. Paint: Every renovators best friend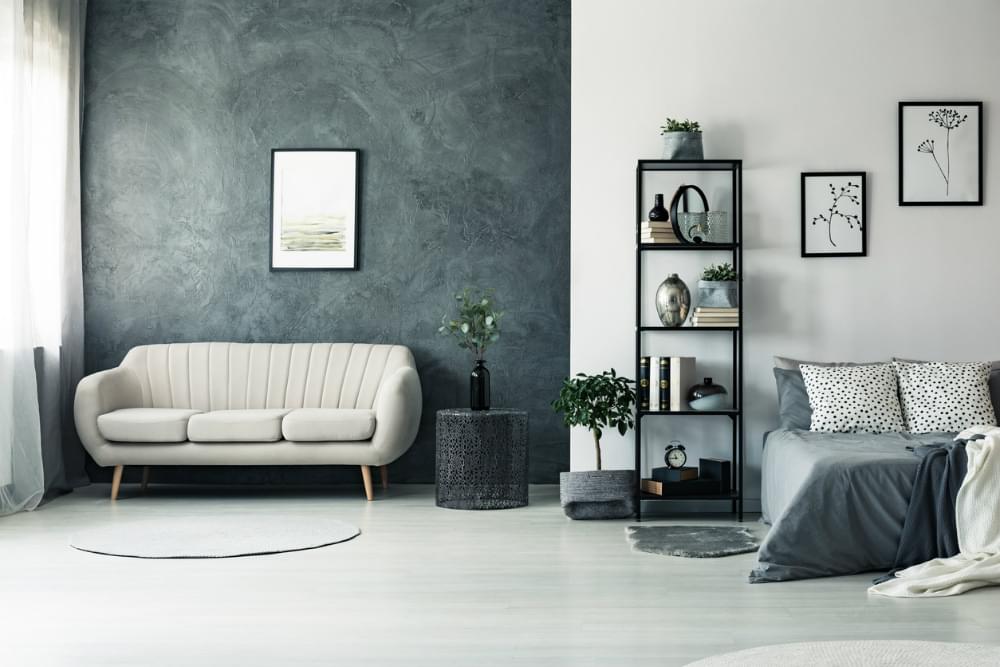 Painting is often described as a renovators best friend, mainly because it offers great bang for your dollar. It is also surprisingly effective at refreshing interiors and exteriors, especially if it has been a while since your walls have had a coat. You do need to get your prep work done - like filling in holes, washing the walls down and your technique right but otherwise it is fairly straightforward.
If you are stuck for colour inspiration have no fear, there is tons of help online, like Dulux's Colour Forecast which has tips from pro renovators, interior designers and other top creatives. You can also get inspired by all the home reno shows out this year. And you don't need to paint every room or wall - a feature wall could be all you need to add visual interest to a space.
What you need: Sugar soap, drop sheets, paint, brushes, rollers, masking tape, painting pole and some elbow grease
2. Gardening: green your home, indoors and out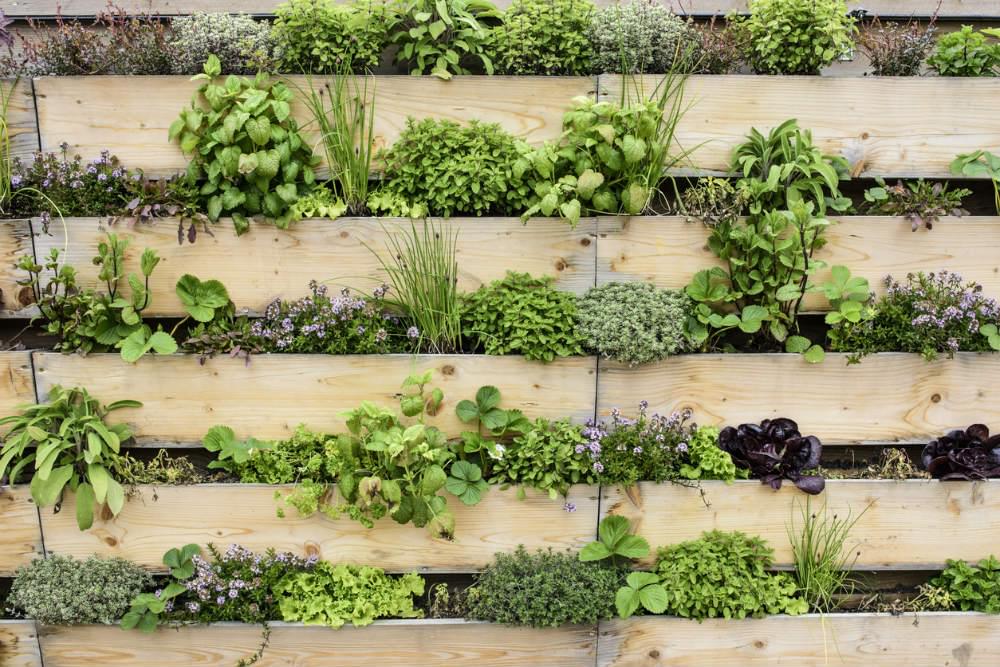 There is a well established link between gardening and mental wellbeing - so sprucing up your garden can not only add value but is also good for you! Depending on what your outdoor area looks like you may need to do some much needed maintenance to get it ready for winter. Think weeding, slashing, clearing and pruning. Oh, don't forget the mowing either.
If your garden needs an upgrade then some well planned planting can help transform a drab or neglected area into something you actually enjoy spending time in. This could be a mix of seasonal flowering plants, groundcover, shrubs or even young trees. For the ultimate low maintenance garden choose native plants or succulents that don't need daily watering and can take being ignored for a while.
You could also install a raised vegetable garden and get the ultimate satisfaction of eating your very own produce. And don't ignore your indoors - plants in pots can help brighten up any space, boost your mood and even clean the air. Visit a nursery for advice on what seasonal selection will work for your space.
What you need: Gloves, shovel, rake, lawnmower, watering can, soil, pots and plants.
3. Odd jobs: make a list and roll your sleeves up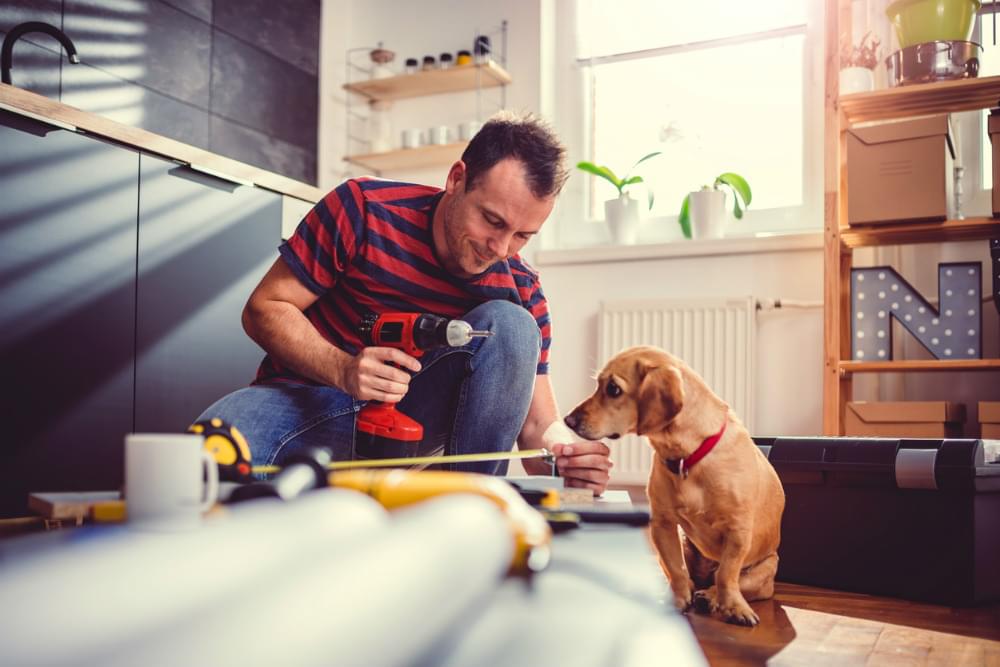 If you have a long list of odd jobs that never seem to get done a long weekend is the perfect opportunity to tick these off. This could be anything from fixing leaky taps and old faucets, to replacing blown light bulbs and dealing with that grimy, mouldy path down the side of the house.
It could be something as simple as sugar soaping walls to wash off the grime that accumulates in high traffic surfaces. Pressure cleaning is a great way of refreshing walls, paths and the driveway outdoors. You can hire pressure cleaners, and the same applies to carpet steam cleaning machines.
The first step is to make a list of all the odd jobs that need doing - you may be surprised how long it ends up. Take a walk around every room and outdoors with a notepad, and ask family members what they have noticed needs fixing. Then head to Bunnings to get any supplies you need - like tap washers or lightbulbs, or visit a hire shop for any other tools or equipment required.
What you need: Sugar soap, cleaning supplies, basic tools, replacement parts
4. Declutter: be brave and liberate yourself
For those out there who love to collect, and rarely throw anything out - this DIY task is first and foremost for you. Chaos and clutter is bad for your mental wellbeing, so clearing out all that unused 'stuff' is guaranteed to be metaphorically liberating.
If you struggle with letting go there is a simple test: simply ask yourself if you have used something in the last 6 months or year. If the answer is no, then you really need to sell, upcycle or donate it - remembering to try keep 'stuff' out of landfill. Be brutal and you will be surprised how many bags you can fill, and how much space you free up in your cupboards. Start by identifying which rooms or spaces are priorities and tackle them one by one. You can do it!
What you need: Willpower, garbage bags and a ride to your favorite charity outlet
Willpower, garbage bags and a ride to your favourite charity outlet
5. Refresh your window coverings: blinds, shutters or curtains?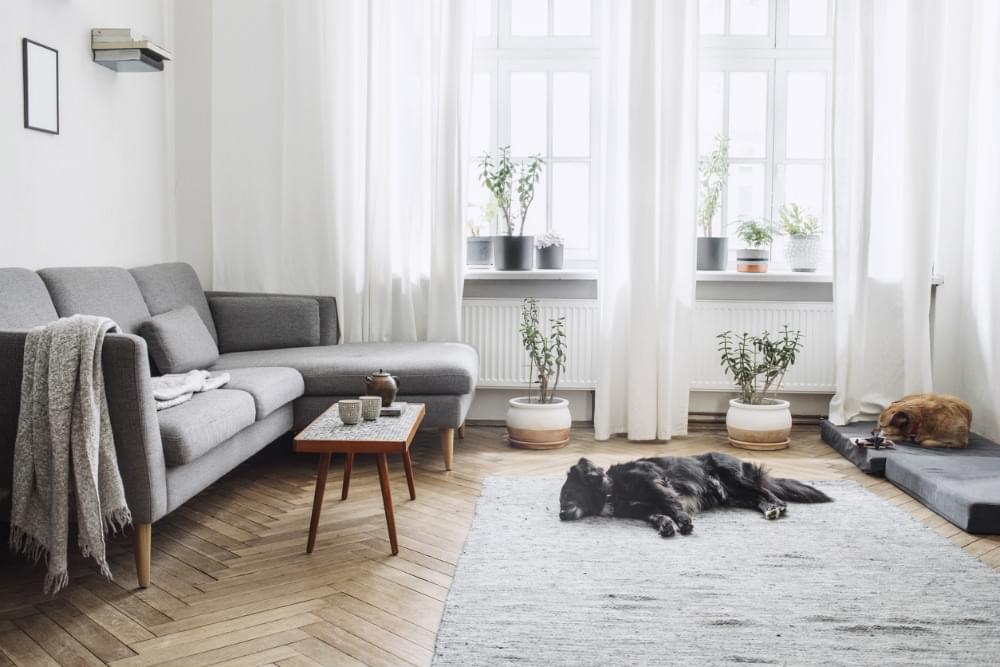 Depending on what you have at the moment you could be looking at replacing like for like, or updating to a new style completely. First thing to know is there is no 'best' window covering - it really does depend on what you like and what works in your space.
Blinds are versatile and are great for adjusting the amount of light in a room. They also come in a wide range of styles, colours and price points. Shutters are perfect if you want more privacy and insulation, as well as that tropical look. Last but not least, curtains have made a comeback, with a practically unlimited range of fabrics and the ability to make a real statement in a room. Here, the trick is to measure twice and get some help when it comes to drilling and hanging your window covering - and be careful on that ladder!
What you need: Order your choice of window covering in advance, basic tools, drill, wall plugs, extension cord, ladder